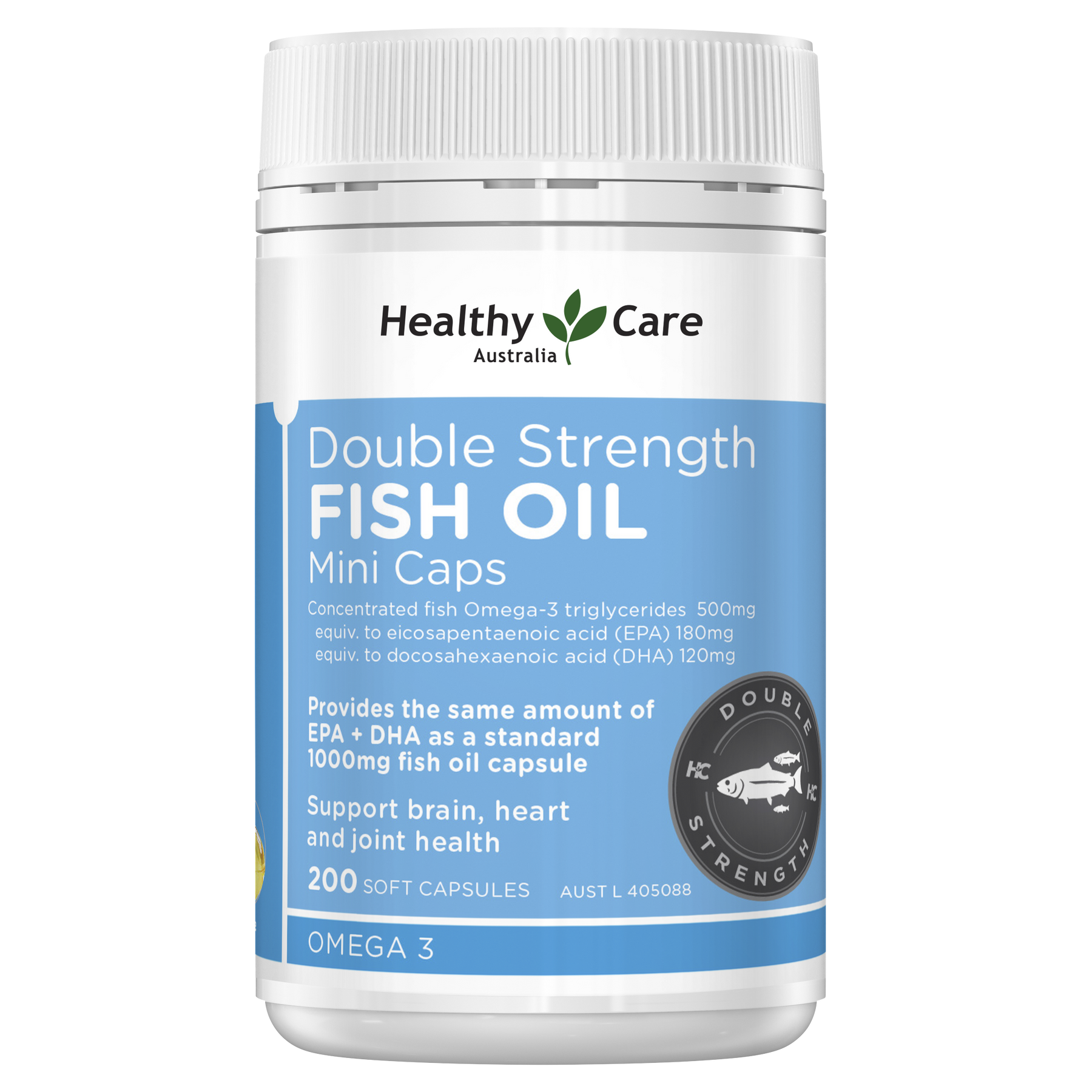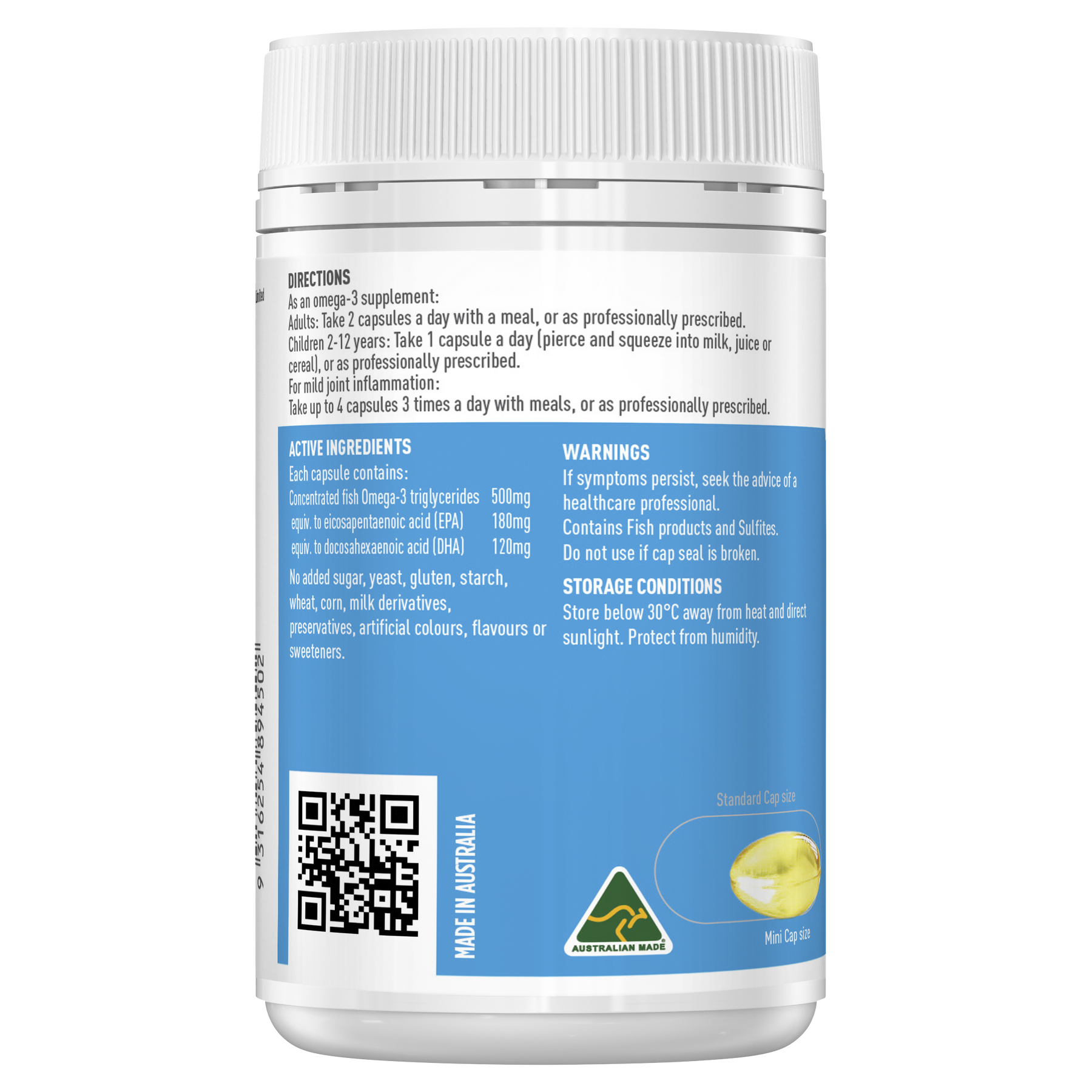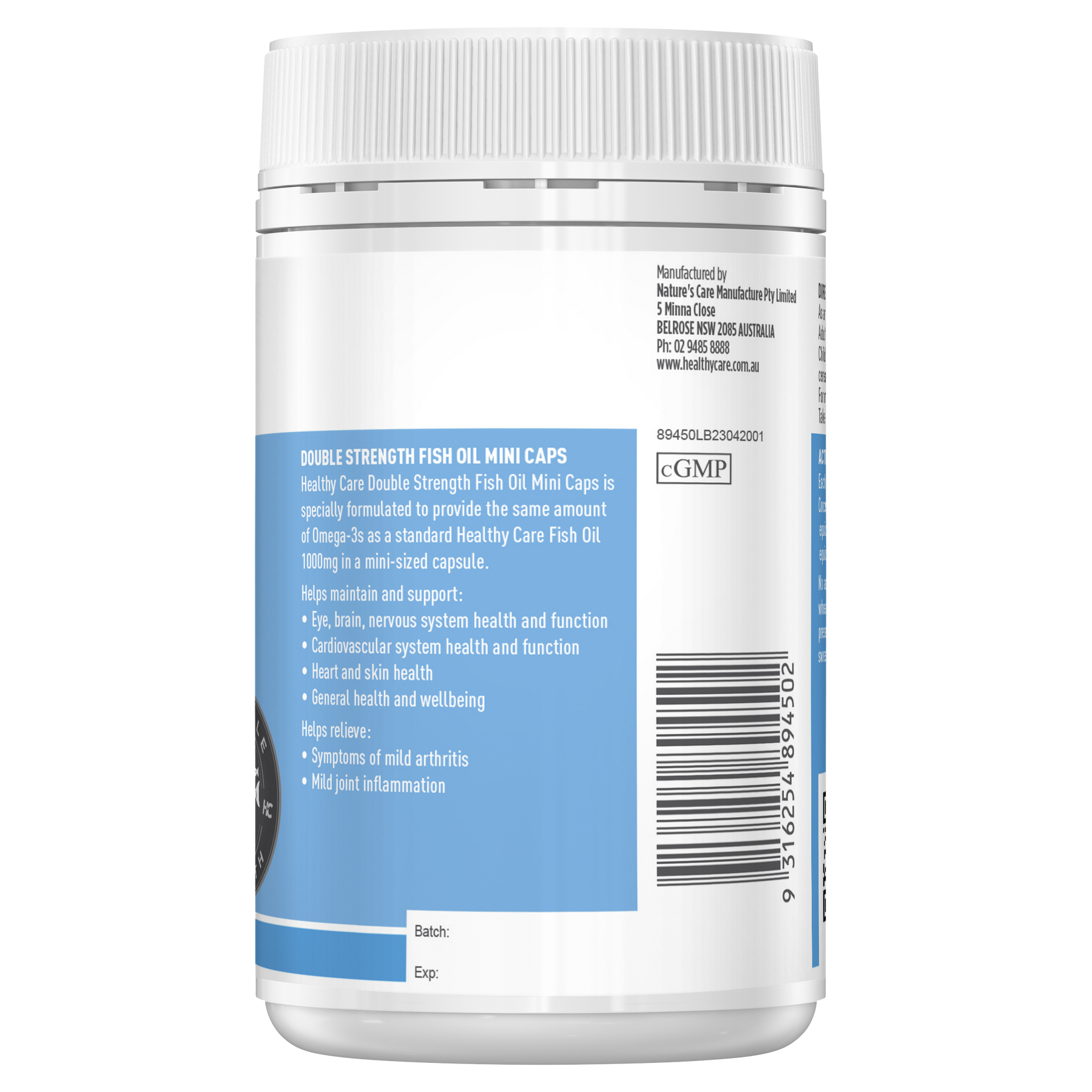 Healthy Care Double Strength Fish Oil Mini Caps - 200 Capsules
Get additional 15% discount when you checkout at least 3 items and 20% if 5 items! (any product).
REWARDS - 1 point for every $1 spend
Healthy Care's Fish Oil Mini Caps Odourless is specially formulated to provide the same amount of Omega-3s as a standard fish oil 1000mg but in a mini- sized capsule. It contains marine Omega-3 triglycerides, Eicosapentaenoic Acide (EPA) and Docosahexaenoic Acid (DHA), which are classified as essential fatty acids as they cannot be synthesized in the body, and must, therefore, be obtained by dietary sources.
Helps to maintain and support:
- Eye, brain and nervous system health and function
- Cardiovascular system health and function
- Heart and skin health
- General health and wellbeing
Helps relieve:
- Symptoms of mild arthritis
- Mild joint inflammation

Each capsule contains:
Concentrated Fish Oil Omega-3 triglycerides 500mg
*Including total EPA (120mg)+ DHA (180mg)
Directions: As an omega-3 supplement:
Adults: Take 2 capsules a day with a meal, or as professionally prescribed.
Children 2-12 years: Take 1 capsule a day (pierce and squeeze into milk, juice or cereal), or as professionally prescribed.
For mild joint inflammation:
Take up to 4 capsules 3 times a day with meals, or as professionally prescribed.
Disclaimer: Always read the label and follow the directions for use.